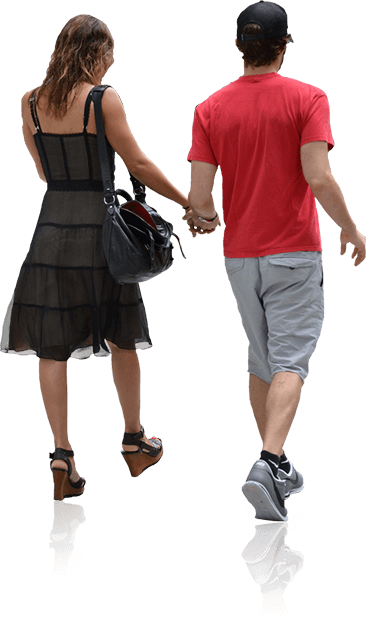 Custom wall mural, graphic, and wrapping services.
Wall Wraps Make Stunning Statements
This bold, vibrant medium helps help promote your brand and brings a special energy to any space where you want people to sit up and take notice. Using state-of-the-art equipment, we'll cut and create graphic designs that tell your visitors exactly what you want them to know in a unique, compelling format.
Wall graphics create fun and excitement, not only with your customers, but with your staff as well. They brighten up any space and create a positive buzz that has a lasting effect on everyone who sees them. When you use wall graphics from Southern California Graphics, you are assured of high-quality, long-lasting imagery that delivers your branding day after day to people who need to see it.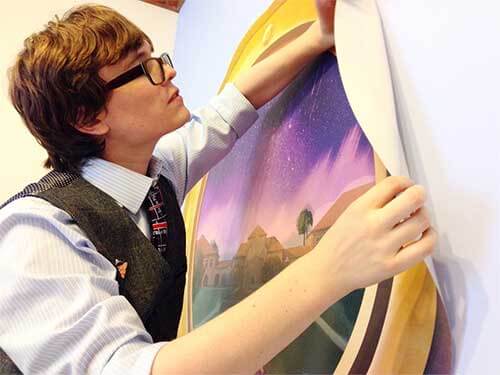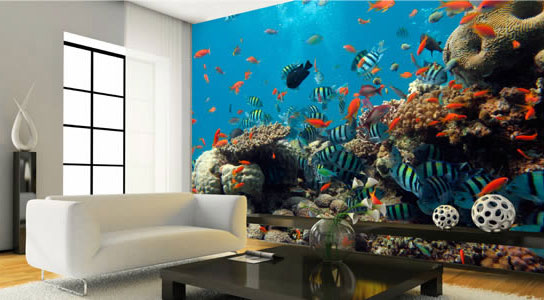 Wall Murals Make a Vivid Impression
When you have blank walls or walls with predictable framed prints or other standard art, bring that ordinary space to life with custom-created wall murals from Southern California Graphics. Wall murals can cover all or part of a wall and deliver imagery that is as effective as it is artistic. Wall murals are particularly effective in captive audience locations such as lobbies and waiting rooms. With a wall mural, you are telling your customers and others that their satisfaction matters to you. Whether you're looking for a wall mural with a dramatic design that commands attention and compels action or an artistic creation that sets the right mood, our high resolution wall murals are a lively showcase for your brand.
With a wall mural from Southern California Graphics, you are assured of the finest engineering
using high quality materials that will create a long-lasting, beautiful design.
Custom Wallscape Printing
Custom Wallscapes Make Breathtaking Statements
You've seen them on the Las Vegas strip, in Times Square, and in other popular locations around the world. The reason? Wallscapes make one of marketing's most dramatic statements and create a permanent and positive impression on everyone who sees them. Now, thanks to the advanced technology available at Southern California Graphics, wallscapesare available to you, too.
Your wallscape turns a passive surface into an active, electrifying display and can be custom-designed to wrap around any wall surface, even those with doors, window, pillars and other seemingly difficult obstacles. More than a billboard, inside or outside, your wallscape makes the inescapable spirited first impression unequaled by any other form of marketing. For more information on the complete line of Wall Graphics available through our Large Format Printing division, please call Southern California Graphics today at (310) 559-3600.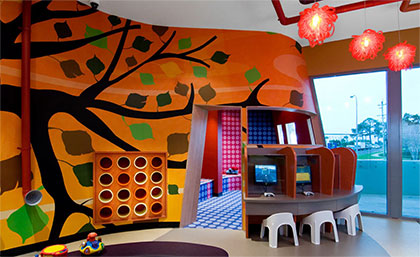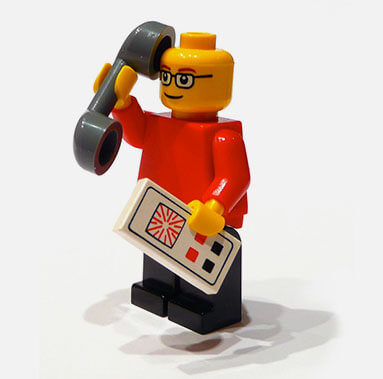 WALL WRAP PRINTING
As you can see from above. Southern California has printed some of the best wall murals for local businesses within Los Angeles. If your a franchise or corporate entity, we have a online ordering system where we are able to do the printing in Los Angeles but are able to ship and deliver it nation wide. With a in house shipping and fulfillment division, logistics isn't a issue when it comes to us assure on time delivery and installation.
Wall graphics are becoming more and more popular. Wall graphics are commonly used as a tool to help with establishing company culture, moral, and use to create a friendly environment. We commonly see family's ordering one of wall wraps for their childrens bedrooms. With Fat Head's more popular than ever, at SCG you can create your own custom wall wrap. If your a mom looking to wrap a new borns bed room, or your teenagers wall with a NFL wall wrap, quantity isn't a issue when purchasing wall wraps.
CORPORATE WALL MURAL PRINTING
Museum's are known to have some of the most elaborate wall graphics throughout Los Angeles. Sport Stadiums are also commonly using motivation sayings to help motivate players. Google, Amazon, Starbucks, and other major fortune 500 companies update their walls with new designs regularly. If your a venture capital start up company looking for a reputable wall mural printing company you have come to the right place. If you take a look at our portfolio, you will see we practice exactly what we preach. Not only are we dedicated to top of the line quality, the newest equipment list, and the most experienced installers and professionals, but we too have wrapped our walls with customized wall graphics.
Los Angeles is our Corporate headquarters so we have designed multiple Wall Graphics around the concept of wall mural printing services in Los Angeles. If your looking for a large format printer who specializes in wall mural printing give us a call today.
PRODUCT APPLICATIONS
Architectural Wraps
Billboards
Display Banners
Exhibit / Trade Show Displays
Event Signage
Murals/ Wall Paper
POP Displays
Banners
Posters
Window Signage
Retail Signage
PRE PRESS SERVICES
Hi-res Scanning
Digital Retouching
Color Correction
Color Proofing
File setup / Pre-flight
PRODUCTION
Seamless Output
Sewing
Mounting
Laminating
Proffesional Installation
Southern California Graphics Large Format Printing
Los Angeles
8432 Steller Drive
Culver City, California 90232
(310) 559-3600
We invite you to follow us
Learn More About Top California Printing Company Southern California Graphics