Car Wrapping services by Southern California Graphics. Wrap your car, vehicle, and commercial fleet. Read more below for our car wrap services.
Custom Car Wraps are graphics that are used for marketing, brand advertising and offer incredible exposure.
Of all the reasons there are to wrap your car, none may be more important than the feeling you get when you drive a vehicle that turns heads. But there are practical reasons, too. For most car and business owners, the choice is between a high-quality paint job or a high-quality car wrap like the ones we create at Southern California Graphics (SCG). There may be a choice, but the decision is easy: Car ads are an effective and economical way to advertise your brand or business. When your commercial car wrap is for your business, you will benefit from an advertising format that provides one of the best returns on investment available today.
Measured in costs per impression, car advertising beat almost every online and offline alternative. Part of the formula for that high return is the longevity of our wraps. Your high-quality car wrap from SCG will last for years and look stunning until you remove it or sell the vehicle.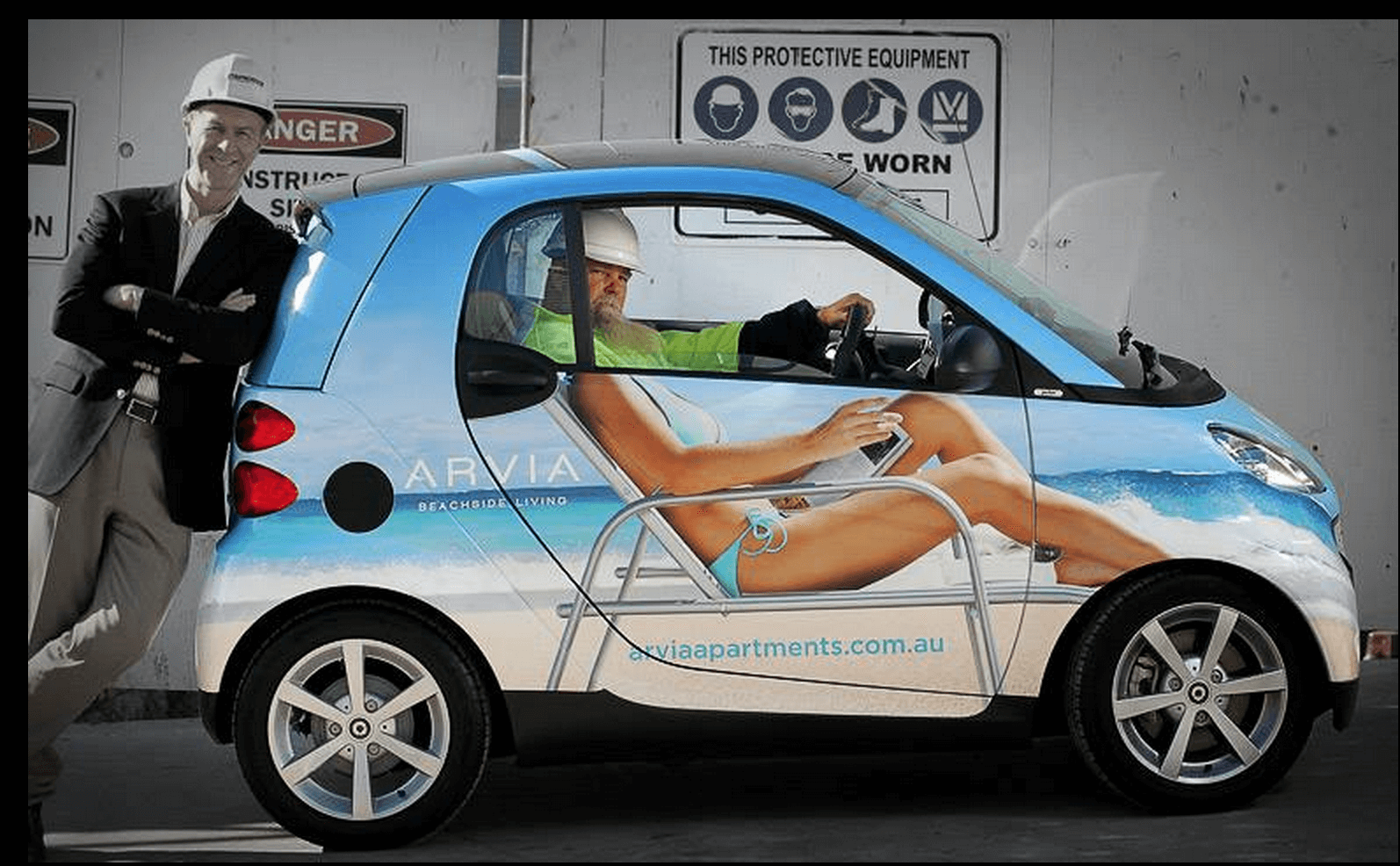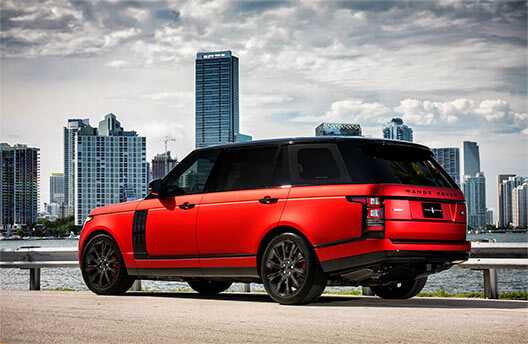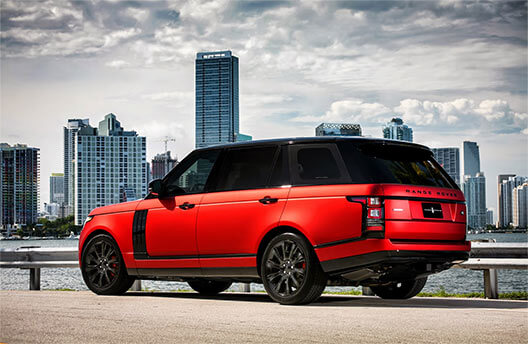 Car Graphics get personal
Custom car wraps ensure your personality, taste, and character to shine through your vehicle.
We have nothing against painted vehicles, we just don't understand why anyone would choose to paint their car when a vinyl wrap from SCG makes so much more sense. First, there is the tremendous difference in cost. To get even a decent paint job today, one that is more than just a guy masking your lights and spraying cheap paint, you'll have to pay a few thousand dollars. And when it's all said and done, that paint job is permanent, so when the sun fades and cracks it, you're stuck.
Now compare that to car wrap graphics from SCG. Our advanced equipment creates remarkable car wrap printing on high-quality materials to help ensure a good look for years to come, at a price that you'll really appreciate. In fact, the lower price of a high-quality wrap from SCG means that in many cases, you can even change wraps while you own the car and wind up paying less for both car wraps than the one paint job you didn't get.
High quality, low maintenance
Why paint and fade when you can wrap and retain the pop in your personalized custom look.
Car wrapping from SCG helps maintain a higher resale value for your car because it protects the original paint from fading, cracking, and chipping. When you're ready to sell or trade it in, you can leave your custom graphics or remove them to reveal the factory paint, which has been carefully preserved.
SCG's Large Format Printing division offers countless color choices and custom designs so you can transform your ordinary vehicle into a one-of-a-kind vehicle that catches every eye. Our car wraps require little maintenance and can be installed in far less time than it takes to create a custom paint job. Car wraps protect your car from the sun and also from the road debris that can chip and pit your expensive paint.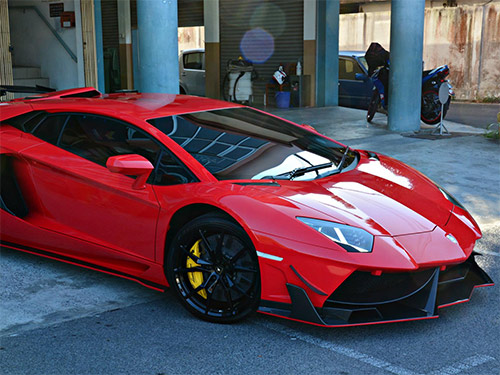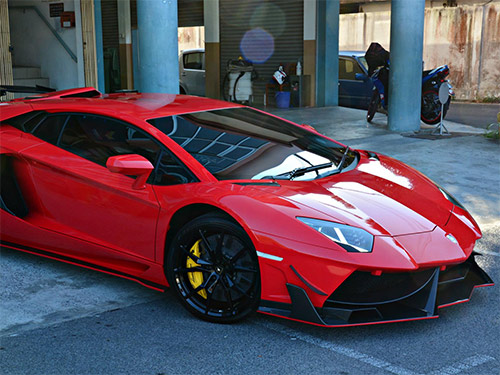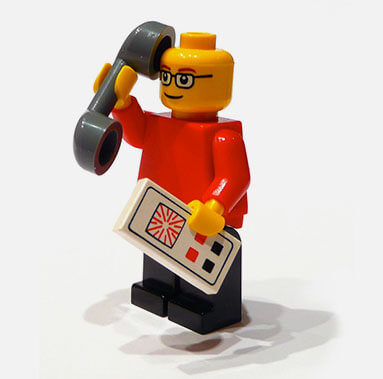 CAR WRAPS
If you've seen a vehicle with eye-popping car graphics, you know how effective they can be. Car wrap advertising is exploding and it is one of the most exciting and popular forms of marketing available today. Car wraps cost less than many custom paint jobs, take less time to install, and help protect cars from the sun's rays, which can cause paint to fade and crack. When you let Southern California Graphics wrap your car or cars, you are assured of getting the highest quality wrap available, accompanied by superior customer service. And our competitive car wraps pricing ensures that your investment is a wise one. Our custom car wraps are created using state-of-the-art equipment by the ultra-experienced team at our Large Format Printing division.
Founded in 1974, Southern California Graphics (SCG) is one of the most experienced and trusted commercial printers in the country. Our design and production teams can help you create, develop, or grow your brand or business using state-of-the-art technology that provides super sharp images and text that get noticed.
Call SCG today to learn how our experience, innovation, and superior service can help you grow with beautiful car wraps. For more information, or for a free initial consultation, call us at (310) 559-3600
PRODUCT APPLICATIONS
Architectural Wraps
Billboards
Display Banners
Exhibit / Trade Show Displays
Event Signage
Murals/ Wall Paper
POP Displays
Banners
Posters
Window Signage
Retail Signage
PRE PRESS SERVICES
Hi-res Scanning
Digital Retouching
Color Correction
Color Proofing
File setup / Pre-flight
PRODUCTION
Seamless Output
Sewing
Mounting
Laminating
Proffesional Installation
Southern California Graphics Large Format Printing
Los Angeles
8432 Steller Drive
Culver City, California 90232
(310) 559-3600
We invite you to follow us
Learn More About Top California Printing Company Southern California Graphics
[arve url="https://www.youtube.com/watch?time_continue=8&v=cz6ZosFL3ac"]