Partial Wraps and Specialty Wraps
As an alternative to full vehicle wraps, SCG offers dazzling partial and specialty wraps that make your vehicles want to be seen.
Partial Wraps Are a Smart Investment
If you are considering a vehicle or fleet wrap investment, SCG can help with partial wraps that use customized graphics and shapes to help make your car or cars stand out in a positive way.
Many of our partial wraps incorporate the existing car color to create the illusion of a fully-wrapped vehicle. If you have budget considerations but still want to take advantage of the tremendous return afforded by a wrapped vehicle program, contact us today toget the advice you need. Like their big brother, full wraps, specialty wraps also give your existing customers positive reinforcement for having chosen you over your competition.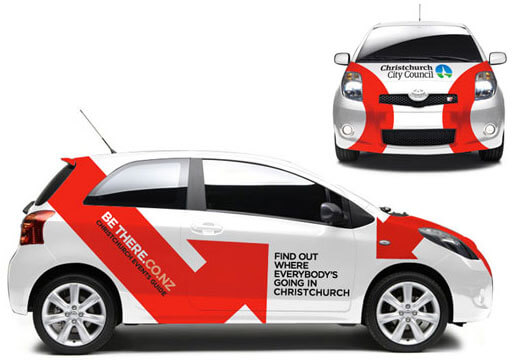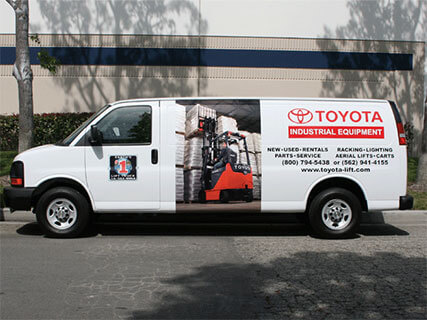 Partial Wraps for Branding That Works
When you use Southern California Graphics for your partial wrap vehicle program, you are assured not only of expert workmanship and the finest materials.
You've also taken a giant step toward the positive promotion of your brand or products. That's because your partially-wrapped
vehicles incur a one-time investment and start reaping dividends at no additional cost every day thereafter. Plus your brand is now exposed to the entire community not only when it is motion, but also when it is parked in high traffic areas such as s
hopping malls or schools or sports venues.
Specialty Wraps for Special Purposes
With the market place already crowded and getting more crowded every day, it is more important than ever to find creative ways to stand out from the competition.
One of the most fun and wise investments you can make to stand out is a vehicle specialty wrap from SCG. Our specialty wraps usually cost less than a customized paint job (which can take weeks to complete) and add vehicle protection to its list of advantages. Our specialty wraps are durable, weather resistant materials that retain their fresh, exciting look for years. Our specialty wraps are just that: Wraps that accommodate unique sizes and shapes that turns heads as it turns corner.
If you're considering transforming your vehicles from every day boring cars to driving billboards that help improve your image and provide a healthy return on your marketing investment, call Southern California Graphics today at (310) 559-3600.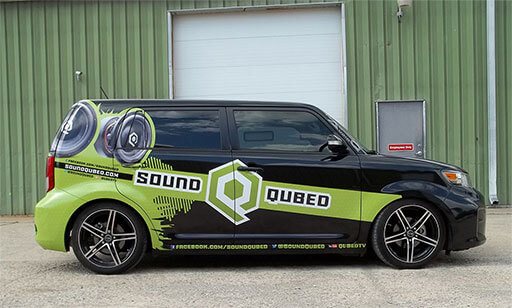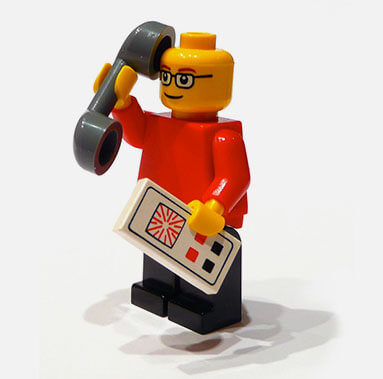 PARTIAL WRAP PRINTING
Partial wraps can be both an economical and effective way to promote your brand or business. Using a partial van wrap, partial truck or trailer wrap, or partial car wrap, you convert your vehicle or vehicles from the ordinary to the extraordinary. Partial vehicle wraps are a good, lower cost introductory way to get the most out of the mobility of your vehicles, which are turned into mobile billboards that present awesome graphics to everyone who sees them.
Partial vehicle wraps usually cost less than a full wrap, but thanks to the advanced technology of the Large Format Printing division of Southern California Graphics, the effectiveness of your partial wrap is assured. Our clean, bright graphics make any vehicle stand apart and create favorable, memorable impressions for years. Founded in 1974, Southern California Graphics (SCG) is one of the most experienced and trusted commercial printers in the country. Our design and production teams can help you create, develop, or grow your brand or business using state-of-the-art technology that provides supersharp images and text that get noticed.
Call SCG today to learn how our experience, innovation, and superior service can help create the partial wraps you've been looking for. For more information, partial wrap pricing, or for a free initial consultation, call us at (310) 559-3600.
PRODUCT APPLICATIONS
Architectural Wraps
Billboards
Display Banners
Exhibit / Trade Show Displays
Event Signage
Murals/ Wall Paper
POP Displays
Banners
Posters
Window Signage
Retail Signage
PRE PRESS SERVICES
Hi-res Scanning
Digital Retouching
Color Correction
Color Proofing
File setup / Pre-flight
PRODUCTION
Seamless Output
Sewing
Mounting
Laminating
Proffesional Installation
Southern California Graphics Large Format Printing
Los Angeles
8432 Steller Drive
Culver City, California 90232
(310) 559-3600
We invite you to follow us
Learn More About Top California Printing Company Southern California Graphics
[arve url="https://www.youtube.com/watch?time_continue=8&v=cz6ZosFL3ac"]