Why wrap your food truck with a high-quality wrap from Southern California Graphics? It's easy, it's cost effective, and it works!
Food trucks get a taste for marketing
Food Wrap Graphics and Installation Printing Service.
Back in the day, food trucks were seen two or three times a day in industrial areas of the city. The food was standard fare produced with the primary goal of silencing rumbling stomachs. That was then, this is now: A recent food industry study reports that in the past five years, revenue expansion in the food truck industry has outperformed the fixed location food-service sector. And the forecast to 2020 is rosy. With this growth, however comes the inevitable competition. And competition creates a need for exciting advertising options. The food truck industry has discovered that wrapping their trucks in high-quality wraps from Southern California Graphics (SCG) can make each truck tell its own special story in a memorable way.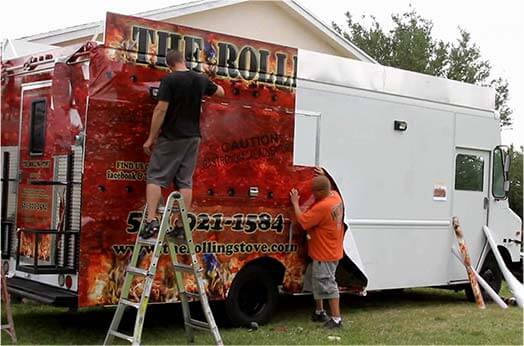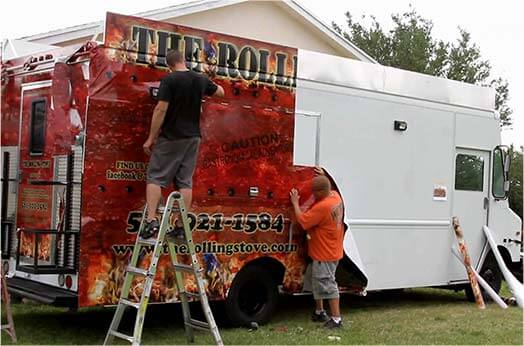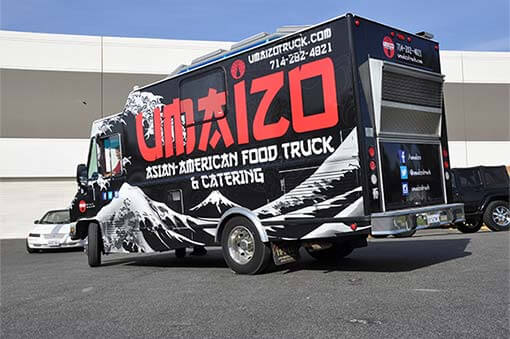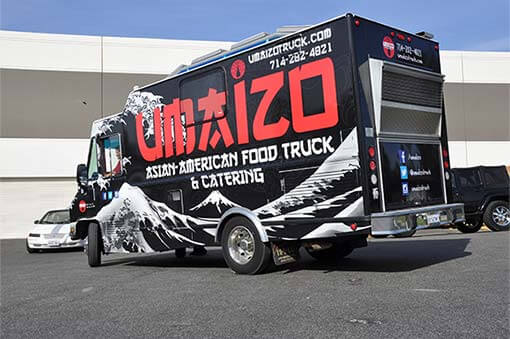 Food Truck Graphics – Los Angeles Leads
Food truck graphic installation. SCG is a Los Angeles food truck printing company.
According to a 2012 Zagat survey, Los Angeles made the list of the top ten food truck cities and our region accounts for a whopping 25% of the nation's food truck sales. That means that as a food truck owner, you cannot afford to sit on the adverti sing sidelines. And as you know from watching your food truck competition, one of the best forms of advertising is to wrap your truck or trucks in a hot, dazzling design from the Large Format Printing Division of Southern California graphics. When you wrap your truck with SCG, you show the city you have arrived.
Quality food plus our quality food truck wraps. Combined it's a huge difference
Your food truck wrap is one of the most effective methods available to get your marketing message to your customers
The exciting design and expert installation of your food truck wrap transforms your "truck" into a rolling restaurant that drives customers wherever you are located. And because your message is mobile, you can target the best locations with this special advertising. At Southern California Graphics, we not only create electrifying food truck wraps, we're food truck customers, too, so we know just what it takes to attract customers and keep them coming back for more. Get rolling on your food truck wrap today and see the difference we can make in your business. For more information, call Southern California Graphics
at (310) 559-3600.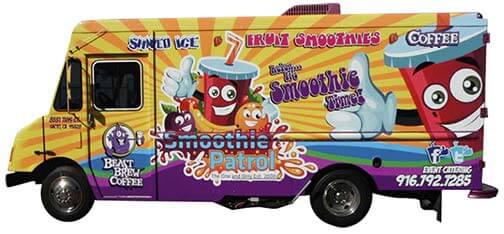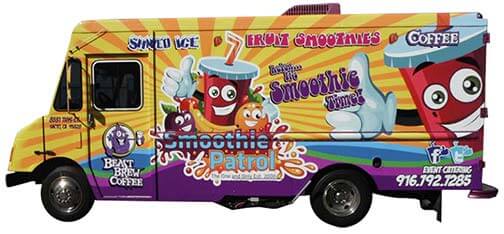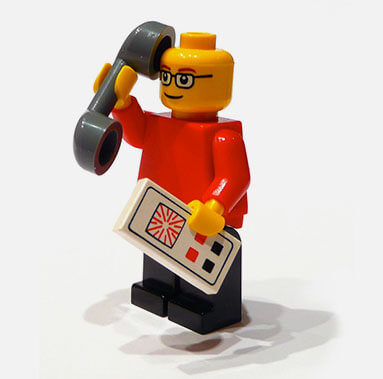 FOOD TRUCK WRAPS
We're not supposed to play favorites, but we can't help but like it when we create food truck graphics. That's because we like the new foods that have emerged from the food truck industry and also because the food truck wrap designs are often the most imaginative, cutting-edge imagery on the streets. Our many food truck wrap customers like our program because food truck wraps cost less than many custom paint jobs and take far less time to install than paint.
That means you can be out on the road generating revenue faster. Food truck prices vary, but we're always happy to provide as accurate an answer as possible to the question, "How much to wrap a food truck?" One thing we know for sure: Your high-quality food truck wrap from the Large Format Printing team at Southern California Graphics will be unlike anything else on the street.
PRODUCT APPLICATIONS
Architectural Wraps
Billboards
Display Banners
Exhibit / Trade Show Displays
Event Signage
Murals/ Wall Paper
POP Displays
Banners
Posters
Window Signage
Retail Signage
PRE PRESS SERVICES
Hi-res Scanning
Digital Retouching
Color Correction
Color Proofing
File setup / Pre-flight
PRODUCTION
Seamless Output
Sewing
Mounting
Laminating
Proffesional Installation
Southern California Graphics Large Format Printing
Los Angeles
8432 Steller Drive
Culver City, California 90232
(310) 559-3600
We invite you to follow us
Learn More About Top California Printing Company Southern California Graphics
[arve url="https://www.youtube.com/watch?time_continue=8&v=cz6ZosFL3ac"]