Turn your ordinary vehicle into a dazzling head-turner with state-of-the-art vinyl wraps.
Vinyl Vehicle Wraps – The Paint Alternative
If you are considering a change of appearance for your car, vehicle or fleet, the most common option is vinyl outside of paint.
Southern California Graphics (SCG) has become a leader in professional vinyl vehicle wraps that can transform your car from the mundane to the magnificent. Our successful professional vinyl wrap printing is due to the use of the latest production equipment and techniques that produce stunning colors, our highly-experienced wrap team, and our exacting attention to detail.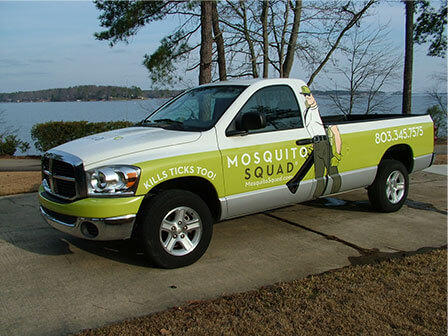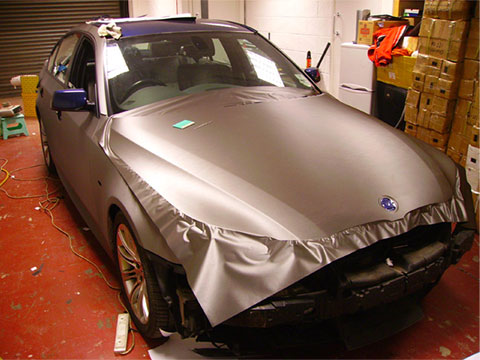 Why choose a customized vinyl car wrap?
Think of your vinyl wrap as a large decal that will cover your car. It is applied directly over your existing paint job and can usually be applied in one day.
Now compare that to a new paint job. Paint usually takes several days to complete – time that can be very expensive if you are painting a commercial vehicle. Paint can crack and chip, leaving your masterpiece to look old long before its time. But our professional vinyl wraps won't chip and they maintain their bright colors for years, thanks to our superior production techniques. SCG's professional vinyl wraps have the added benefit of improving your vehicle's resale value because it offers UV protection for your original paint. For these and many other reasons, it makes sense to choose a professional vinyl wrap from Southern California Graphics.
Infinite Vehicle Wrap Options
Customers who choose professional vinyl wraps from SCG bring us vehicles of every shape, size, and age.
We've wrapped cars, trucks, vans and semi-trailers, as well as countless other types of vehicles. In some cases, our customers choose a plain vinyl wrap simply because they want to change the color of their vehicle. Some opt for vivid graphics that promote a product, brand, or business. And others use professional vinyl wraps to show loyalty to a favorite team or to promote an upcoming event. You may have a different reason, but at SCG, your professional vinyl wrap choices are limited only by your imagination.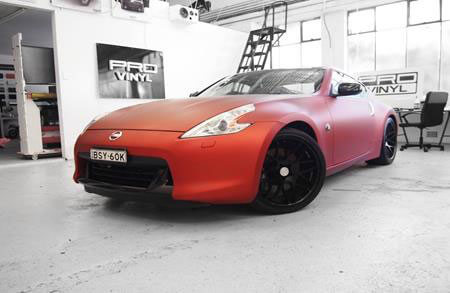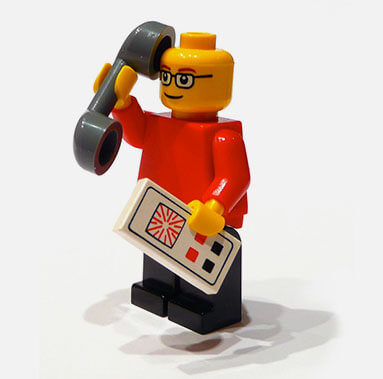 VINYL CAR WRAPS AND INSTALLATION
Professional Vinyl Wraps You've seen them all over town for years: Vinyl wraps for cars, vinyl wraps for vehicles, and even entire fleets that are wrapped in stunning designs from Southern California Graphics. The reason you see them more and more is because they work. Plus, they are cost-effective: Compared to the cost of many custom paint jobs, professional vinyl wraps cost less and last longer, making your initial investment stretch over time. That's because our high-quality materials resist fading and cracking and the colors stay vibrant for years.
Our professional vinyl wraps are created by the experienced, dedicated team at our Large Printing Format division using the latest technology. Founded in 1974, Southern California Graphics (SCG) is one of the most experienced and trusted commercial printers in the country.
Our design and production teams can help you create, develop, or grow your brand or business using state-of-the-art technology that provides super sharp images and text that get noticed. Call SCG today to learn how our professional vinyl wraps can help add to your bottom line. For more information, or for a free initial consultation, call us at (310) 559-3600.
PRODUCT APPLICATIONS
Architectural Wraps
Billboards
Display Banners
Exhibit / Trade Show Displays
Event Signage
Murals/ Wall Paper
POP Displays
Banners
Posters
Window Signage
Retail Signage
PRE PRESS SERVICES
Hi-res Scanning
Digital Retouching
Color Correction
Color Proofing
File setup / Pre-flight
PRODUCTION
Seamless Output
Sewing
Mounting
Laminating
Proffesional Installation
Southern California Graphics Large Format Printing
Los Angeles
8432 Steller Drive
Culver City, California 90232
(310) 559-3600
We invite you to follow us
Learn More About Top California Printing Company Southern California Graphics