Banner Printing Los Angeles
Make an Impression With Banner Printing Los Angeles.
Not too long ago, banner printing Los Angeles was considered an outdated method of communicating a business, product or service, or event. That's because banners couldn't be created other than using standard sizes, shapes, and colors. Today, however, thanks to Southern California Graphics' (SCG) investment in the latest technology, banner printing Los Angeles is not only dynamic and exciting, it is also a highly cost-effective way to advertise. At SCG, we use our banner printing process for an unlimited variety of banner applications.
The benefits from SCG include:
Short turnaround – Compared to other large format printing jobs, banner printing Los Angeles requires less time to produce. That means that if you have a deadline looming, SCG can probably create an eye-catching banner in time.
Customizable – Today's banner printing Los Angeles means that whatever shape, size, and colors you can imagine on a banner can be produced to your specifications on a variety of substrates. SCG's expert design can help you create exactly what you need.
Cost-effective – Banner printing Los Angeles gives you one of the best values for your marketing dollars, in part because depending on the subject of your banner, it can be used over and over.
High quality – Not all banner printing Los Angeles is alike. The high quality of the materials and the process used by SCG to create your banners ensures that the images and text will look great and last long.
Let SCG Create Banners That Get Noticed
At Southern California Graphics, we strive to be the best banner printing Los Angeles resource for your business, large or small. From our headquarters in Southern California, we have clients from across the Southland and have expanded our banner printing Los Angeles company worldwide. These customers come to SCG because even though we are an established banner printing Los Angeles company, we are a family owned and operated business that values quality and integrity, for all jobs, large or small.
Over the years, we have reinvested in technology and are one of the area's leading-edge large format print businesses. We use only the best technology to create a wide variety of large format products such as banners, as well as other printed products that not only dazzle, they truly make an impression on your target audience. Our commitment to quality production, advanced technology, and customer service are just three of the reasons why when it comes to sourcing the best banner printing Los Angeles, business owners call Southern California Graphics.
Turn to SCG to help print your large format project to help get the response you want. For more
information, call us at (310) 627-2283 or click here to reach us online.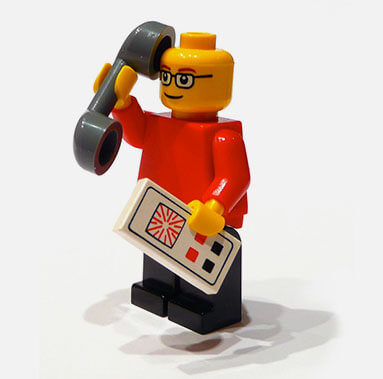 LARGE SCALE PRINTING
Southern California Graphics we are universally known for our large scale printing capabilities. We have been operating within the printing space for over 40 years. Specializing in Large Format Printing, we have established ourselves as a premier large scale printer out of Los Angeles, California. As the printing industry has expanded, so has our printing services. Starting off in 1974 as a offset litho printer we have expanded our printing services into the large format, lenticular, and digital market segment. We are able to printing projects on digital digital presses, offset presses, large format, lenticular 3D printing, and also fulfill packaging printing projects. This allows for you to consolidate your print purchasing needs down to a single printing company. Wide format printing is a craftsmanship and an art. With top of the line large format printing presses, high end printing technology, and a seasoned staff, there is no better large format printing company.
VINYL, FABRIC, DIGITAL & MORE
At SCG Large Format, we understand that each print job is customized and no two jobs are ever the same. For that reason we can show you customized proofs, current projects, or request a sample box. Our sample box will show you customized print projects that could include customized large format print jobs such as: vinyl signs, fabric banners, custom graphics, mega pop signs, while adhering to your brand guidelines. Printing capabilities include: fleet graphics, poster printing services, fabric banners, custom wall murals, banners, trade show banners, street banners, photo enhancement / enlargements, and corporate event signage.
Large format digital printing is a popular printing route as well. The perk of choosing digital prints include that it is fast, inexpensive, and effective to produce and maintain. Southern California Graphics is a specialty digital printing company with professional service and experience to get your digital prints produced quickly.
PRODUCT APPLICATIONS
Architectural Wraps
Billboards
Display Banners
Exhibit / Trade Show Displays
Event Signage
Murals/ Wall Paper
POP Displays
Banners
Posters
Window Signage
Retail Signage
PRE PRESS SERVICES
Hi-res Scanning
Digital Retouching
Color Correction
Color Proofing
File setup / Pre-flight
PRODUCTION
Seamless Output
Sewing
Mounting
Laminating
Proffesional Installation
Southern California Graphics Large Format Printing
Los Angeles
8432 Steller Drive
Culver City, California 90232
(310) 559-3600
We invite you to follow us
Learn More About Top California Printing Company Southern California Graphics